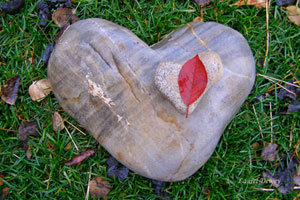 Samples of the library of photographs used on our cards are featured on this website. Our photograph library includes images from all seasons and were all taken locally in the the Roaring Fork Valley. Our beautiful cards make great gifts, souvenirs of Colorado, or are a great way to stay in touch.
Our cards are unique because:
Our photographers are local and have generously donated their photographs to our cause.
Our cards are lovingly created by our volunteers by hand-gluing professionally printed photographs onto white, uncoated, 100% recycled card stock.
The profits from every card purchase help a family in need.
Our Photographers
Tom's Door would like to thank our generous volunteer photographers – our cards are spectacular thanks to their photographs!
Bill Breitenback, Dolores, CO
Jane Bachrach, Carbondale, CO
Bob Boylan, France
Darren Bridges, Aspen, CO
David Brown, Basalt, CO
Mike Brinson, Carbondale, CO
Lynn Burton, Carbondale, CO
Katey Buster, Grand Junction, CO
Tim Belinski, Snowmass, CO
Dr. Jonathan Birnkrant, Aspen, CO
Joy Blong, Carbondale, CO
Barbara Brines, Carbondale, CO
Renata Scheder Bieschin, Redstone, CO
Paul Conrad, Seattle, WA
Kelley Cox, New Castle, CO
Dodge Cottle, Carbondale, CO
Carol Craven, Carbondale, CO
Jordan Curet, Aspen, CO
Diane Darling, Carbondale, CO
Laurel Dewey, Carbondale, CO
Lee Enz, Lake Forest, IL
Kate Feinzig, Carbondale, CO
Kris Ferguson, Snowmass, CO
Stephen Fowler, Marble, CO
Mark Fuller, Carbondale, CO
Mike Garbarini, Carbondale, CO
Freida Gerdin, Carbondale, CO
Annibet Griffin, Glenwood Springs, CO
Howard Harrison, Highmount, NY
Jessica Hedges, Snowmass, CO
Sonya Hemmen, Glenwood Springs, CO
Sandra Kaplan, Carbondale, CO
Lynn Kirschner, Carbondale, CO
Bill Knapp, Carbondale, CO
Ken Kreihbiel, Basalt, CO
Carol Lightstone, Carbondale, CO
Bill Lightstone, Carbondale, CO
Albert Loushin, Carbondale, CO
Paul Luttrell, Carbondale, CO
Deborah Marienthal, Glenwood Springs, CO and Lighthouse Point, FL
Brent Moss, Carbondale, CO
Roberta McGowan, Carbondale, CO
Rosie McSwain, Carbondale, CO
Stacey Novak, New Castle, CO
Steffan Nordquist, Carbondale, CO
Kay Petterson, Glenwood Springs, CO
Mimi Philbrook, Clifton, CO
Don Powell, Indian Wells, CA and Bozeman, MT
Heather Rousseau, Livonia, MI
Lesa Russo, Glenwood Springs, CO
Kelly Sarno, Glenwood Springs, CO
Sharon Snook, Carbondale, CO
Paul and Julia Spencer, Basalt, CO
Jan Shugart, Glenwood Springs, CO
Judy Slattery, Glenwood Springs, CO
Sandy and Mike Tessem, Castle Rock, CO
Janet Urquhart, Carbondale, CO
Ann Vores, Snowmass Village, CO
Catherine Whalen, Carbondale, CO
Taylor Wilde, Minnesota
Gay Wisch, Glenwood Springs, CO
If you would like to submit photographs to Tom's Door for consideration, please email us at info@tomsdoor.com.