Tom's Door works with partners throughout the Roaring Fork Valley, from Aspen to Parachute, to identify individuals and families in need of our support.
If you are in need of our support, please contact one of our partners below or call us at (970) 704-5082. Your phone call will be directed to the right place based on where you live in the valley.
Our Partners: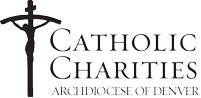 Catholic Charities Archdiocese of Denver Western Slope
As the charitable arm of the Archdiocese of Denver, and inspired by God's love and compassion, Catholic Charities extends the healing ministry of Jesus Christ to the poor and those in need.
The Western slope office of Catholic Charities opened in the basement of the Vail Interfaith Chapel in 1995 and moved the main office to Glenwood Springs in 2000.  We serve Eagle, Garfield, and Pitkin counties by empowering all in need to achieve self-sufficiency through advocacy, emergency assistance, education, and case management.  Our programs include: emergency assistance, wage theft, transitional housing, interpretation and translation, victims' services, life skills coaching, and community integration outreach.
Contact information for Catholic Charities Western Slope is available by clicking here.
---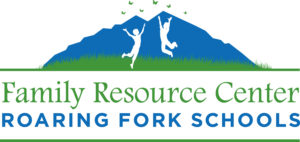 The Family Resource Center of the Roaring Fork Schools
Family Resource Center of the Roaring Fork Schools strengthens student health, well-being and academic achievement by partnering with families, schools and communities. 
Family Resource Center's daily work is carried out by school-and community-based, bicultural and biliterate liaisons who have built trusting relationships with families. Using a two-generation, strengths-based approach, liaisons collaborate with families to help them meet their goals and build self-reliance. Working together, they address basic needs such as food, housing and utilities, transportation and clothing; secure services for medical, vision, dental and mental health care; increase financial literacy; build parenting skills and more.
Please click here for more information and/or to connect with a family liaison.
---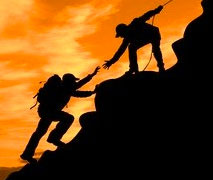 Reach-Out Colorado, Inc.
Working together to help each other.
Reach-Out Colorado serves Rifle and Parachute with emergency assistance, Totes of Hope for Re2 elementary and middle schools in Rifle, as well as Head Start in Rifle.
For contact information, visit Reach-Out Colorado's website by clicking here.
---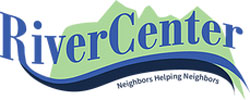 River Center
River Center is a community based non-profit that assists clients in New Castle and Silt. Our mission is to identify and address unmet community needs through compassionate volunteerism. Our Financial Assistance Team helps people who are in crisis by meeting with them to help identify the need, address it, and then seek to build a relationship with them.  Our goal is to help families and individuals feel loved and become more self-sufficent.
River Center's contact information is available on their website by clicking here.
---

Stepping Stones
Stepping Stones is a community-based youth mentoring program that operates drop-in centers for young people ages 10 to 21 in the Roaring Fork Valley. Our philosophy is that strong, long-term relationships with positive adult role models are the key to empowering youth and their families within our community. To meet the varied needs of our participants, Stepping Stones offers essential services and programming free of charge, including skill development, nightly meals, basic needs assistance, educational support and advocacy, community engagement, arts programming, and outdoor recreation.
Contact us at www.steppingstonesrfv.org